The last 2 days have been pretty amazing, i found out my grandparents are taking me and my 15 yr old cousin to las vegas for my 21st birthday (which ive been planning since i was like 12.) the last couple of years have been really hard and i knew i would never be able to go to vegas for my 21st birthday and they knew it was what id been dreaming about for forever so i guess they decided they would take me :D. Then today i had my appointment to sign all the paperwork and get enrolled in dental assistant courses thru PIMA medical institute! AND i start school on monday! ive been trying to get into school for years now but could never really decide what i wanted to do...enrolling in pima just felt natural and it all happened so fast and smoothly that i figured i better not second guess myself this is probably what im meant to be doing. so im extremely happy and feel like maybe this is the start of 2010 for me and things are going to get better.
Yesterday and today was the first time i decided to try and do neutral makeup so i could have some easy ways of doing my makeup for school. Ive been so used to doing big bright bold looks that i almost forgot how pretty neutral is plus i love how easy and fast it is to slap on some foundation,mascara, and eyeliner.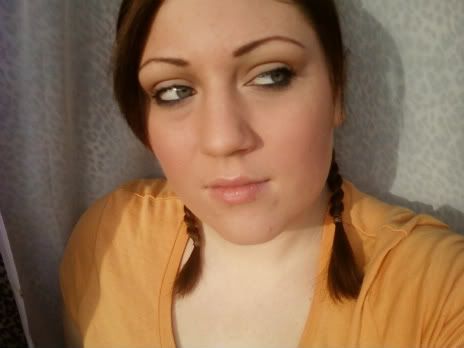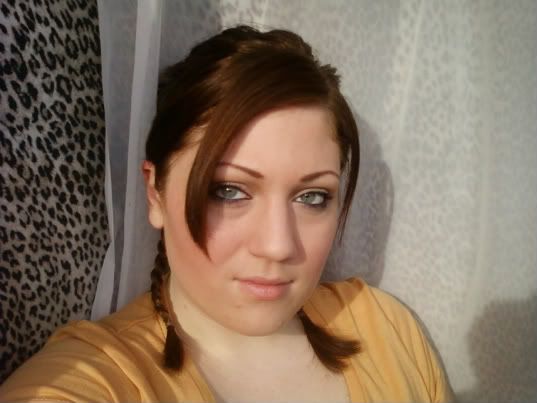 What i did for this look is used my revlon colorstay foundation in sand beige with 1 drop of the MAC care blends essential oils in Sweet Orange&Lavender. i love the effect that the oil makes when mixed with any liquid foundation or concealer and blended in well with a stippling brush.
This is what the MAC Care blends essential oils looks like: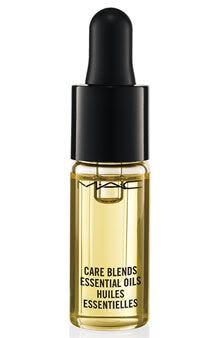 The oil came out with the warm & cozy collection for a limited time.
Then i took a pinky plummy blush from ulta im not sure of the name unfortunately. contoured my cheeks and bronzed a bit.
For the eyes all i did was prime with UDPP and sweep a skin tone shadow all over lid to brow and with a brownish reddish eyeshadow from Sallys i defined the crease just a bit. I used my colossal lash mascara 2-3 coats to create big thick lashes. Lined the bottom and top waterline with loreal HIP eyeliner and filled in my eyebrows.
Super easy to do and only takes a good 5-10 mins.
This can work for anyone for school,work,or just every day. hope it was helpful!
[Please note:this blog contains my own thoughts and opinions. They are not influenced by anyone or any company.]