The main thing you need to create an effortless and flawless look is brushes. This is just a list of some of the most known brush brands and where you can find them but there is sooo many more companies that make brushes of different qualities,prices, and selection.
The top brushes that everyone recommends are MAC brushes. The quality of MAC brushes along with their cosmetics is perfection but with a price of between $17.50-$52.00 there are so many other companies that make products just as good at a price that wont empty your bank account.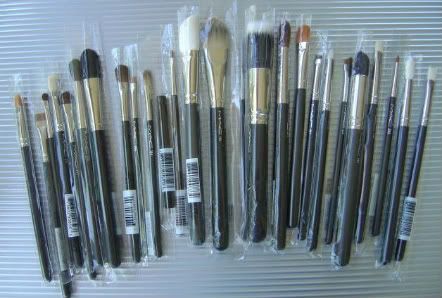 You can buy MAC brushes and other MAC products at
http://www.maccosmetics.com/
while MAC brushes are great there is also plenty of duplicate brushes with just as good quality but at a much better price.
For starters there are Sigma Brushes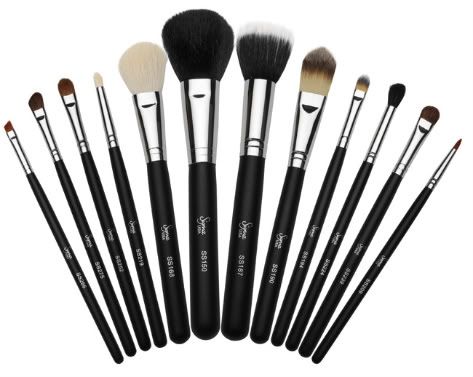 Sigma brushes are exact dupes of MAC. The creator of these brushes wanted to create brushes that were of exact or maybe even better quality of MAC but at a price that virtually anyone can afford. And among some beauty gurus they have admitted that sigma brushes may even be better quality then MAC. These amazing brushes even have the same numbers as MAC but with an SS before the number for example:
the SS239 by sigma would be the equivalent of a MAC 239 and so on and so forth.
You can buy Sigma Brushes and other sigma products at
http://www.sigmamakeup.com/
Another great brand of brushes are sephora brand brushes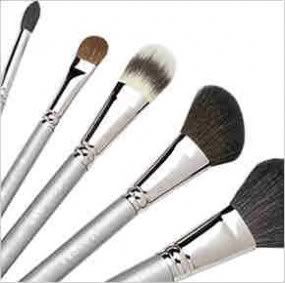 These brushes are very soft and easy to use. while they are a bit pricey they have a huge selection of all different types,shapes,and sizes. You can find pretty much any brush your looking for if you step into a sephora and they always have some sort of brush set you can find for a pretty good deal.
You can buy Sephora brand brushes (along with many other brands of brushes) at
http://www.sephora.com/
Next we have Sonia Kashuk brushes which you can buy at any Target. i have to say these are one of my favorite lower end brushes. they are so soft and theres a wide variety to choose from plus during holidays you can buy awesome little sets that come with some cute travel bags. The quality of these brushes is fantastic for such a small price i definitely reccomend them to anyone that is just starting out and needs to build their collection.
You can find Sonia Kashuk brushes and products at
http://www.target.com/
Another great set of brushes are by NYX.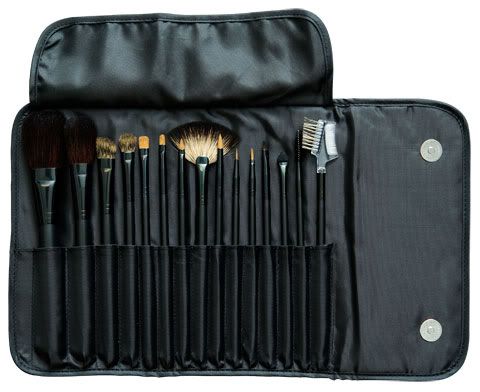 the set above costs about $90.00
You can find NYX brushes and products at
http://www.nyxcosmetics.com/
You can also find NYX products at
http://www.cherryculture.com/
or check your local CCO.
I hope this was helpful to anyone thats just starting their collection and want to find good quality brushes and just didnt know where to start. :) Theres alot more brushes out there but for now these are just a few of my favorites. if you have any questions, feel free to ask ;) i dont bite.
[Please note:this blog contains my own thoughts and opinions. They are not influenced by anyone or any company.]