Well with exactly 2 months until my 21st birthday im getting pretty creative and trying to figure out what exactly im going to wear and do with my makeup on my birthday! Honestly im gonna get so messed up that night that i probably wont remember what i wore on my face or body lol. Here's a look i did the other night for a challenge on Makeupgeek.com.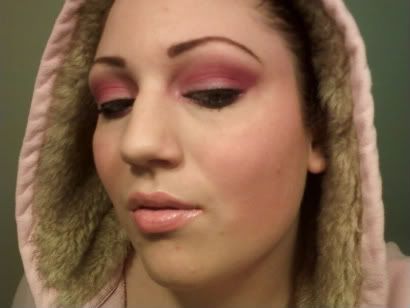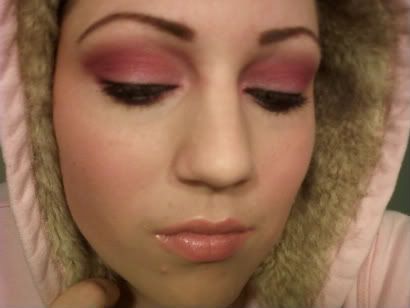 Products Used:
FACE:
Revlon colorstay foundation in 180 Sand Beige
MAC select cover up in NW20
Blush and contour color are some random colors from the ULTA 69 pc blockbuster set.
EYES:
UDPP
(Lid)Jesse's girl eye dust in Pink Glitz (Foiled it on)
(crease)Jesse's girl eye dust in sparkle red
(define crease) with a matte dark pink from a loreal hip duo eyeshadow
(Liner)Loreal HIP color truth cream eyeliner in 905 Black
(Mascara)Maybelline the Colossal volum' express in classic black
LIPS:Maybelline A05 Pink Cloud (the red tube)
Loreal HIP shine struck liquid lipcolor in Euphoric